Actemium became Gold Certified Partner of Parsec
Actemium, the brand of VINCI Energies for industry, became a Gold Certified Partner of Parsec Automation Corp., the developer of TrakSYS: a leading real-time manufacturing operations management (MOM) software platform.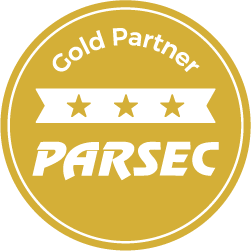 For more than 10 years, Actemium has a relationship with Parsec. Peter de Wit, business development director at Actemium Netherlands, explains: ''During these years we are using their TrakSYS platform. We learn from each other and understand and respect each other's business models. Now the time has come to go to the next level in our relationship. This has reached to Gold Tier, the highest tier in the Parsec partner program.''
Iago Rodicio Garcia, regional manager Europe Parsec Automation Corp., adds: ''Parsec is a technological provider who puts all the efforts in the design and development of TrakSYS, with the clear objective of enabling smarter projects delivered by our partners. Our strategy is focused on the evolution of TrakSYS. And so, we need to have very capable and expert partners, who can take as much advantage of TrakSYS in projects as possible. In this sense, Actemium has demonstrated great skills in order to accomplish this goal.''
Mutual vision and strategy
This mutual approach and joined effort will help both organisations to grow their business by delivering agile, extensible and scalable solutions for their common industrial clients.
''Our business is growing and evolving at such a fast pace, that we need to strength our relationship with the best partners in order to impact the market in a different way. The fact that Actemium has become a gold partner of Parsec, the highest level of partnership in our channel strategy, helps us to reach new heights together, sharing our vision and strategical market approach'', Iago explains.
Peter continues: ''We really like the business model of Parsec. As a technology provider, they deliver their TrakSYS platform with an out of the box functionality. And we as a system integrator, specify, configure and deliver the solutions towards our clients. Which is our daily work and in line with our core business. TrakSYS allows us to create smarter solutions more quickly, effectively and profitably.''
What does this gold partnership mean for the industry?
The collaboration is expected to deliver joint solutions that will enable customers to benefit from leading automation solutions, which are tailored for their individual needs. Always preserving standardization, wherever they are in the world.
''Many of our main clients are multinational companies with factories in several countries. This type of projects requires global project management: having the capability of thinking global but executing local. The coordination between both organisations in this kind of projects is being very effective, and consequently, very fruitful for our clients'', thus Iago.
Peter completes: ''This way of thinking suits perfect with Actemium. We provide global and local solutions or as we call it: having a 'glocal' approach, which meets the expectations from the industry.''
Achieving great goals together
Actemium offers Parsec trained and certified employees, demonstrated outstanding service delivery and significant investments in building TrakSYS technologies and solutions. Peter adds: ''We committed us to invest in monthly educational webinars, joined customer events, business development and participate in the annual summit. We believe that Parsec is a technology provider and a business partner where we can count on. We are proud to be recognised as a gold partner."
Iago finishes: ''We are delighted having Actemium as gold partner. I am completely sure we will be able to achieve great goals together, helping companies from very diverse industries in the digitalisation of their operations.''
About Actemium
Without movement, everything stands still. Agility is key, also in the consultancy, engineering, realization, commissioning and maintenance of industrial installations. Committing and managing the appropriate expertise at the right time, all over the world. Responding flexibly to changes. Constantly seeking innovative Solutions & Services that will improve your processes. We call it Manage Movement.
The network of Actemium – the brand of VINCI Energies for industry – counts 20,000 specialists and 350 business units in 40 countries. In the Netherlands, 850 enterprising professionals, working from 23 business units, bring movement to industry. For clients active in oil & gas, food, brewery & beverage, feed, chemicals and pharmacy, wholesale & distribution and manufacturing.
About Parsec Automation Corp.
TrakSYS™ is proven real-time performance management software for optimization that has been successfully deployed by many manufacturing companies around the globe.
Parsec is committed to providing best-in-class productivity products and solutions to our worldwide community of clients. There are hundreds of Parsec performance management software licenses in use around the globe.
Parsec Automation Corp. (Parsec) is the developer of TrakSYS™, the leading real-time operations and performance management software. Manufacturing companies worldwide rely on Parsec for flexible and configurable tools to execute manufacturing operations across the value chain more effectively.
Without production disruption, TrakSYS™ helps manufacturers to significantly improve asset utilization and efficiency, increase capacity with no new capital equipment, reduce production costs, decrease lead time, and improve profitability. With measurable ROI, TrakSYS™ fuels Lean, Six Sigma, TPM, and Operational Excellence efforts. For more information about Parsec, please visit the corporate website at www.parsec-corp.com.
Contact
Would you like to know more about the partnership or about the organisations? Please contact us:
Actemium Netherlands
Peter de Wit
Business Development Director
+31 (0) 6 51 92 68 72
peter.dwit@actemium.com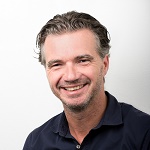 PARSEC Automation Corp.
Iago Rodicio Garcia
Regional Manager Europe
+34 (0) 6 87 85 74 75
irodicio@parsec-corp.com