Transform production data in opportunities with Power BI
Usage of data to optimize your processes is indispensable in current times. However we still notice from time to time that production environments have a hidden gold mine: not only what is produced, but also what happened during the process.
One of the tools within the Manufacturing Improvement Team is Microsoft Power BI. Power BI is an interactive tool to visualize data. The visualized data doesn't necessarily have to be sales data, it can also be a collection of your production events. By automatically transferring the production data to Power BI, it's possible to transform the data to charts that can be easier to be interpreted by the stakeholders. This can be conducive to the quality of your production environment.
Together with Premier Nutrition at Fradley Park we worked on an implementation of a Power BI dashboard solution. For Premier Nutrition, producer of animal nutrition, product safety is paramount. To be able to view what has happened during a production cycle and map that to the results of the quality control, is an invaluable addition. For example to see which alarms have happened during a production batch and how this has affected your output of that day.
Being a company that strives for operational excellence, Power BI was already part of Premier Nutrition's tooling in the office environment. Adding the production data was the logical next step. Martin van Malten: "Premier Nutrition already had their own private cloud environment, so we decided to create a configurable interface with which we can choose which production data can be added to their current Power BI tooling. This brings IT and OT together without detracting from the Cybersecurity measures in place."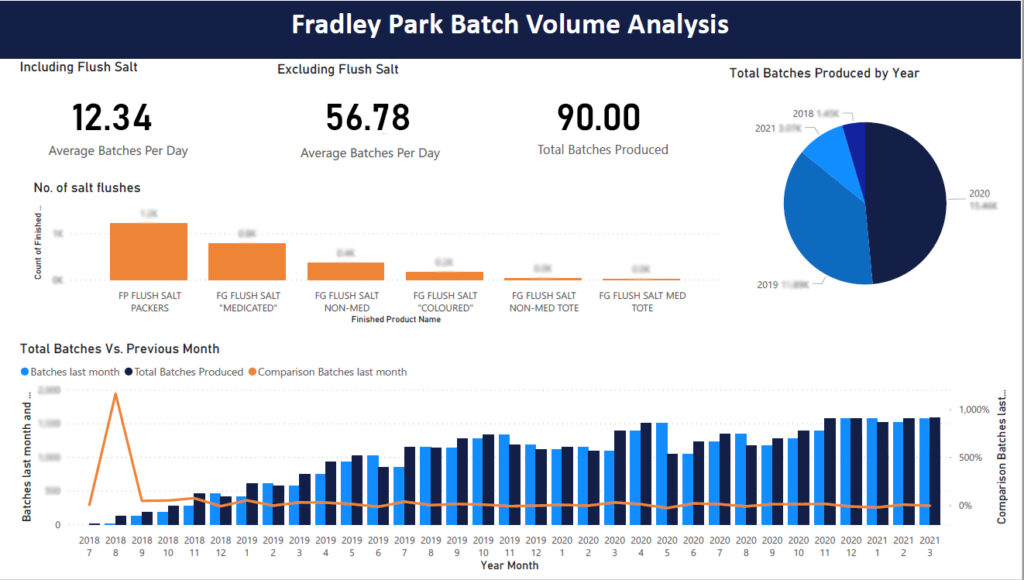 Are you curious about the possibilities to use your current data gold mine to gain more insight into your production environment? Or do you have questions about this topic?

Fill in the contact form below and we will contact you as soon as possible.
Want to know more about our improvement services? Then take a look at our improvement page.
Meer weten over de mogelijkheden? Of heb je vragen over dit artikel? Neem dan contact met ons op!
Improvement Manager
-
Veghel
[javascript protected email address]
+31 (0)6 51 37 93 74
Voor algemene vragen kunt u ook gebruik maken van onderstaand contactformulier